Lisa Vacamena
Lisa has recently joined our team as a Community Engagement Officer utilising her background in Indigenous health and case management. Lisa will be travelling to some NT communities and town camps looking at Telco debt in these areas. She looks forward to her community visits over the next few months, so keep an eye out for updates and lots of pics on Facebook.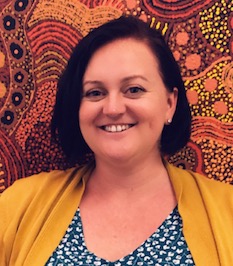 On Monday the 28th October, Lisa travelled to Hermannsburg for her first community outreach visit. Lisa had a great experience in Hermannsburg and spoke to dozens of community members about issues with phone debts and collected data for the NT Telco debt project.
Lisa based herself in the bottom shop where there was lots of activity, she attended the Alukura women's night on the Monday night which she found to be enjoyable and lively. Lisa thanks the community of Hermannsburg for being so hospitable and Lisa's next community visit was to Santa Teresa on the the 11th of November.
If you or someone you know has issues with phone debts go talk to Lisa when you see her in your community.