We are very fortunate to welcome more great people to our team. Please meet;
Veronica James, Administration Trainee. Veronica joined our team in February in the Alice Springs office. Veronica is super smart and has been learning her role quickly. She will be starting her Certificate IV in Business Administration in the coming weeks.
David Jedrzejczyk,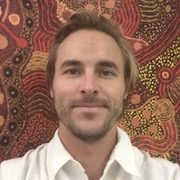 Community Engagement Officer for the Loans and Phones Project. David will be based in Alice Springs making 6 visits to the APY Lands over the next 7 months. He has worked in the community services sector supporting people with vision impairments in Sydney and has recently relocated to Alice Springs.